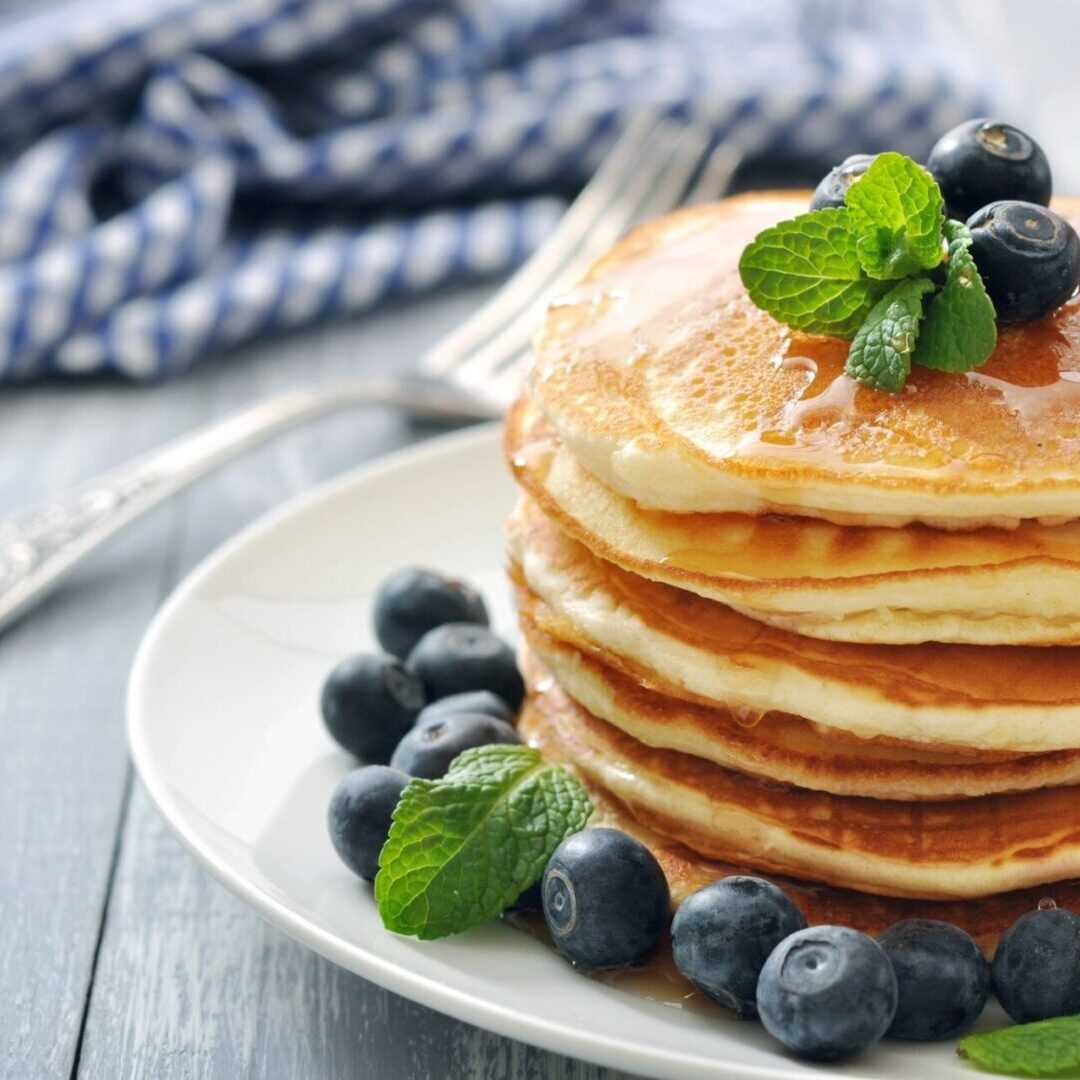 U-Pick, Ready-Picked, and Frozen Blueberries
Pick or purchase the best-tasting blueberries at Russell's Blueberry Farm. U-pick blueberries are $2.90 per pound. Bring your own buckets or use ours. Our frozen berries will be available from late July and are sold in 5 lb. bags for $20.00.
Call or use the link below to place your pre-picked orders. We want to be sure we have plenty stored and ready for you. Call us at (989) 781-2859 or email laura@russellblueberry.com. Our berries sell like hotcakes!
Explore The Rich Products Of Our Farm!
At Russell's Blueberry Farm, we offer a wide range of fresh blueberry products. Try our ready-picked mouth-watering blueberry pies and muffins, or our fruit jams, preserves, blueberry syrup and honey. We also offer a variety of t-shirts, caps, and visors for both youth and adults.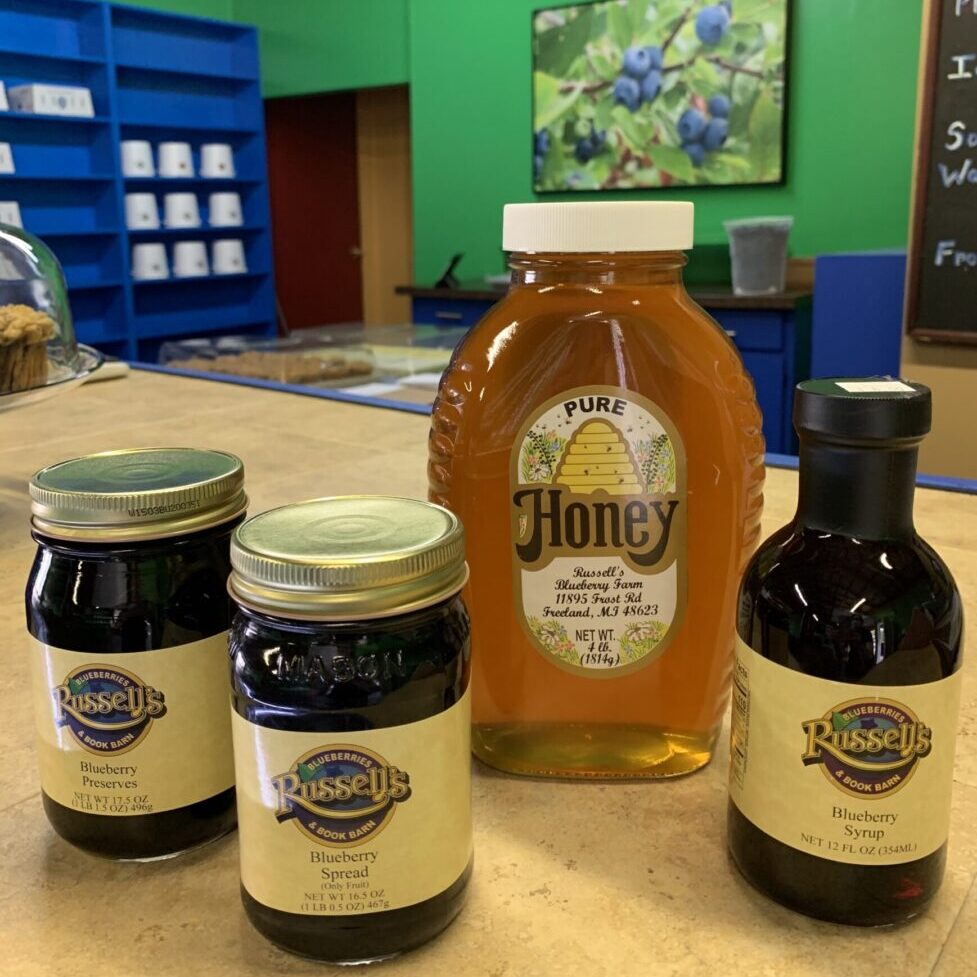 Russell's Blueberry Ice Cream
In addition to our famous blueberry ice cream, we also offer an assortment of seasonal flavors, to include non-dairy options.
Our blueberry pies are incomplete without a cup of specially made ice cream.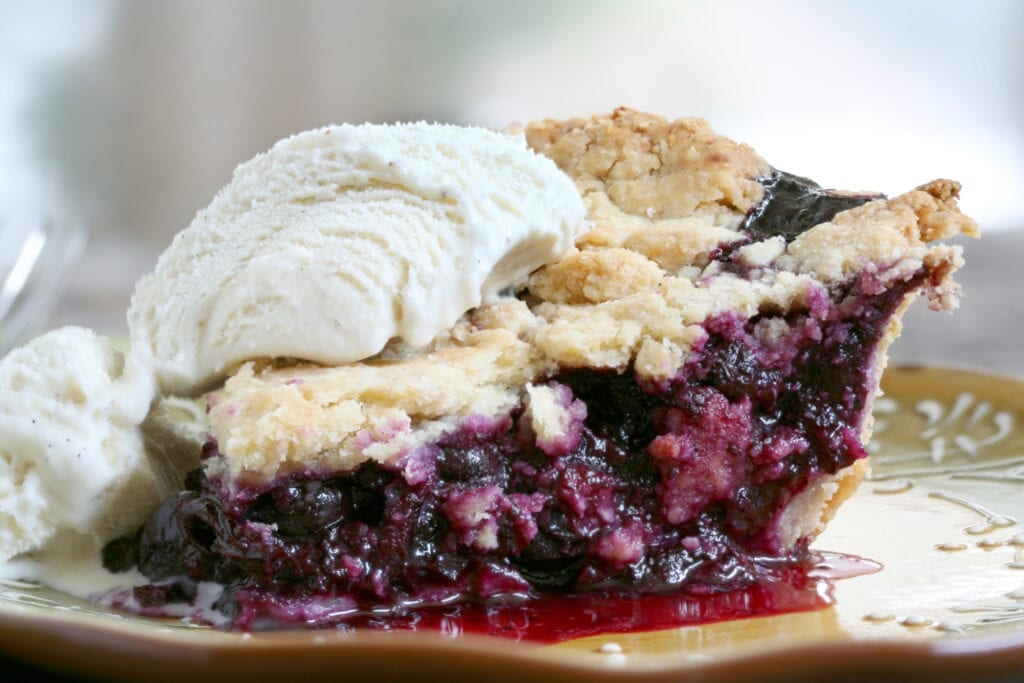 Explore, Enjoy, and Relax
Our berries are available July and August (weather dependent). Please call or checkout our Facebook or Instagram page for specific opening and closing dates.
An outing to Russell's Blueberry Farm is a healthy way to enjoy the outdoors with friends and family, and experience the fruit of nature's bounty.